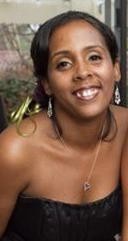 Lakia Bailey, Owner

Lakia has lived in Lake Elsinore for over 20 years, where she attended and graduated from Elsinore High School as a cheerleader and dancer. Lakia is a Certified Cheerleading Coach and has worked for local high schools rebuilding and restructuring their programs.
Most recently she served as Office Manager and Competition Teacher for Empire. She specialized in pom, jazz and hip hop for the competition team. She also taught hip hop, pom, lyrical and jazz for the recreational students. Her love for dance, Empire and the dancers at Empire was what made it an easy to decision to keep the studio doors open when former owner, Brittany Cashell, decided to retire. With a strong business background, Lakia brings a wealth of knowledge in marketing and business management.
"I would like to welcome everyone to Empire...new, old, and somewhere in between. I am excited for everyone to see the many changes that have been made and hope that you will all enjoy your experience with Empire. New Year, Next Level. Special thank you to my husband, Mark, who has made this all possible!"